In an inspirational address to 550 delegates gathered for the ARSC2016 Conference Dinner in the Great Hall at Australia's Parliament House (7 Sept 2016), Federal Minister for Infrastructure and Transport, Hon Darren Chester, issued a "Call to Action" to reverse the rising trend in road trauma.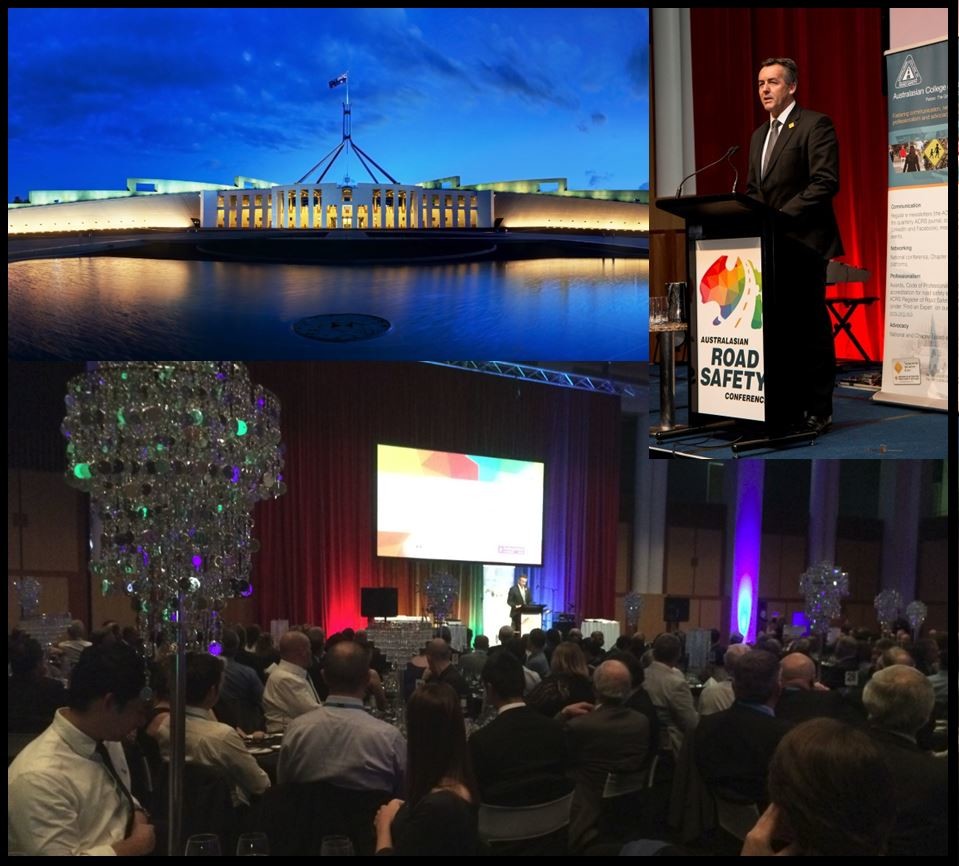 Speech excerpt:
"We have a public health crisis which is claiming more than 1200 lives and seriously injuring tens of thousands of Australians each year.
It's costing the community in the order of $30 billion and unimaginable personal suffering through grief and a lifetime of regrets.
The impact it has on our first responders: the ambulance officers, police, fire brigade, State Emergency Services—is impossible to measure.
There was a 10.3 per cent increase in road deaths over the past 12 months and hardly anyone has noticed in the community or in the mainstream media.
Personally, it worries me that we have almost become accepting of deaths and serious injuries as a price we have to pay for a modern transport system.
After decades of consistent improvements in road safety and reductions in road trauma, the past two years has presented some alarming figures.
After being among the world leaders, if there was an Olympic Games for road safety in 2016, Australia wouldn't win a medal.
The latest BITRE (Federal government) data should serve as a call to action for us all—we are not on target to reach the National Road Safety Strategy targets and we are failing in our efforts to keep Australians safe on our roads".
Read more as follows:
* Complete Speech (text): www.minister.infrastructure.gov.au/chester/speeches/2016/dcs001_2016.aspx
* Complete Speech (video): https://www.youtube.com/watch?v=MClmepsq2sY
* Related Media Release: www.minister.infrastructure.gov.au/chester/releases/2016/September/dc109_2016.aspx